Bresaola Della Valtellina IGP Half Sv.
Cod. E.A.N. 2213870000000 | average weight kg 1,500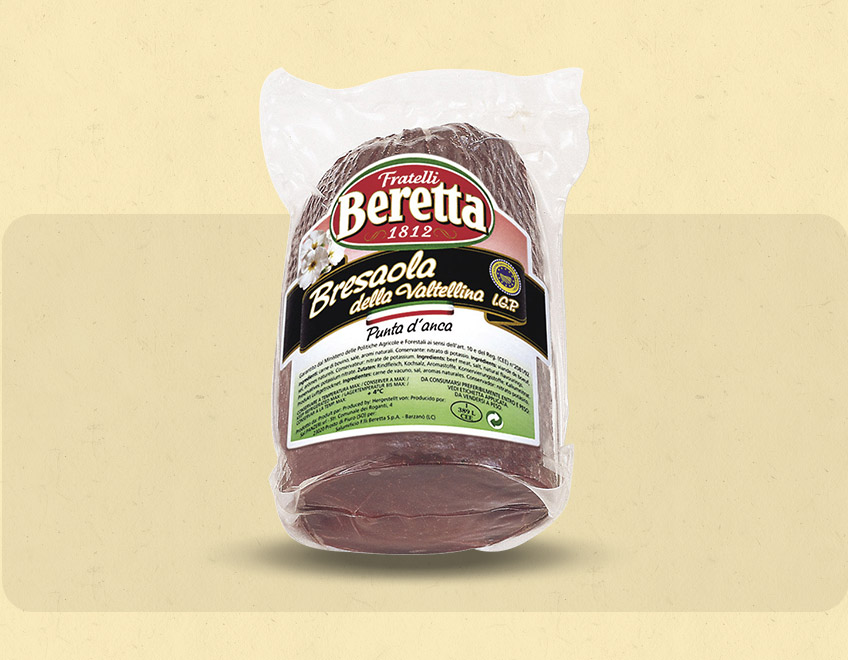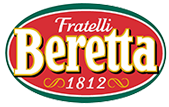 Beretta bresaola is characterised by the elegant balance of the aromas used in the brine.
Protected Geographical Indication

Gluten-Free product

Beretta bresaola IGP is made from the best cut of the cow, the haunch tip. Dry salted with salt and natural aromas according to the Beretta recipe in an expert dosage of coriander, pepper, sugar, juniper, garlic and white wine. Aged at least 4 weeks as per regulations.
Nutritional values ​​per 100g of product
Energy
684 kJ
162 KCal
Fat
4 g
of which saturated fat
1,4 g
Carbohydrates
<0,5 g
of which sugars
<0,5 g
Protein
31 g
Sodium
4 g