Soft Coppa Half-peeled Vacuum-packed
Cod. E.A.N. 2214390000000 | average weight kg 0,850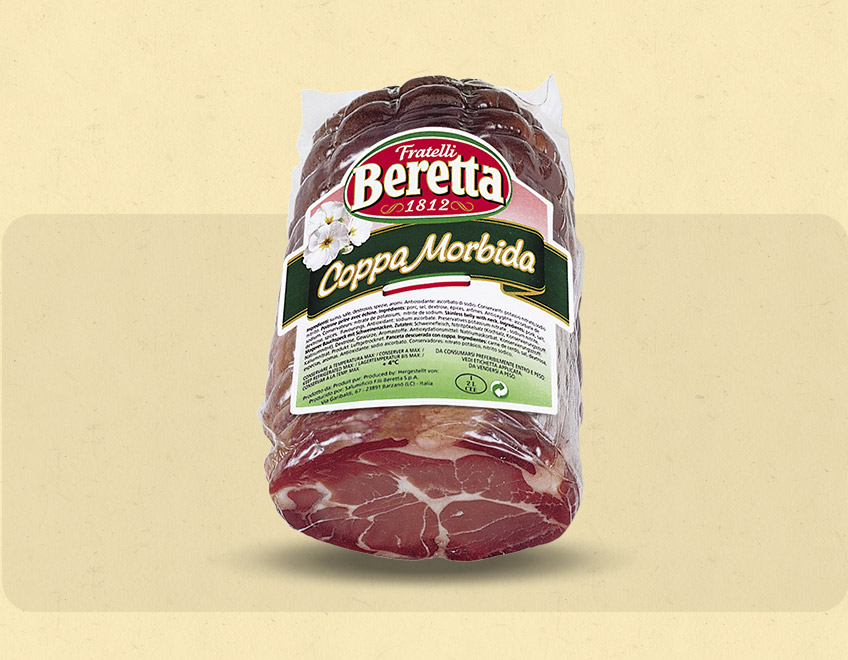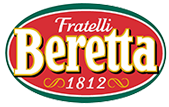 From two towns that are very important to this family, Parma and Piacenza, a true tasting experience for lovers of traditional cold cuts.
Gluten-Free product

Select meats flavoured with the "dry salt" method, with sea salt, crushed black pepper, ground pepper, garlic and nutmeg. aged for at least two months, in the Beretta plants of Langhirano, in a moist environment.
The full version is dusted with flour and packaged in netting. The half version is peeled and vacuum-packed.
It differs from the Coppa di Parma as it is more savoury and soft.
Nutritional values ​​per 100g of product
Energy
1339 kJ
322 KCal
Fat
24 g
of which saturated fat
9,6 g
Carbohydrates
<0,5 g
of which sugars
<0,5 g
Protein
26 g
Sodium
4 g