Bacon "Dei Colli" Half Vacuum-Packed Kg.1.7 approx.
Cod. E.A.N. 2216750000000 | average weight kg 1,700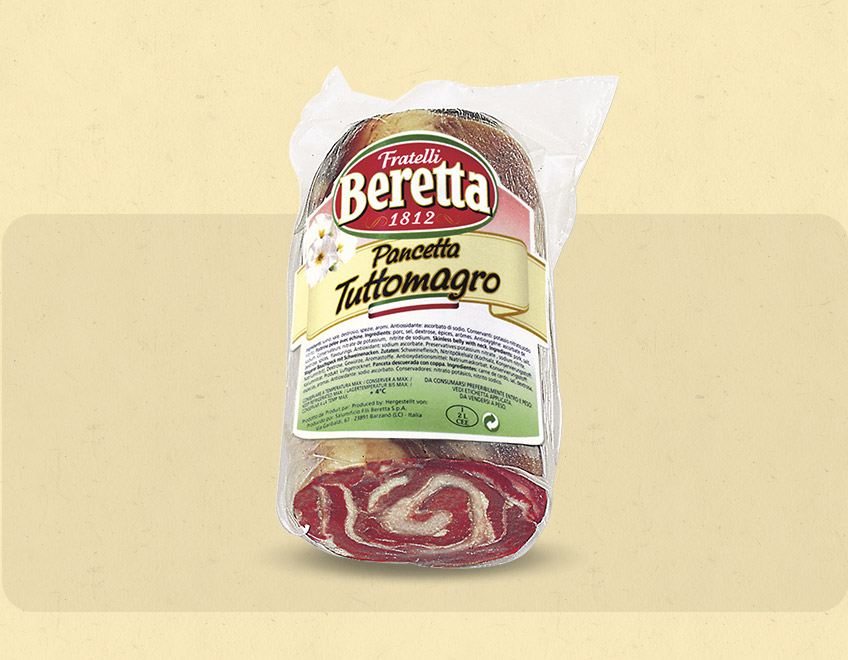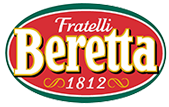 The tradition of the bacon has its roots in the whole of Italy, from North to South, and offers to the lovers of traditional cold cuts a true tasting experience. The types are very different among them.
Gluten-Free product

Lean rolled bacon, without rind. The bacon of the Colli is made from bacon without rind, butterflied, entirely degreased and salted with the "dry salt" method with salt and spices. Worked and aged in the Beretta plant on the hills of Piacenza, it is left to rest 45 days in a cellar under controlled humidity levels.
The whole size is packaged in artificial casing and elastic netting; the half size is vacuum-packed in a bag.
With an inviting taste, it is characterised by an especially lean slice, for those who love modern bacon with a strong taste.
Nutritional values ​​per 100g of product
| | |
| --- | --- |
| Energy | |
| Fat | |
| of which saturated fat | |
| Carbohydrates | |
| of which sugars | |
| Protein | |
| Sodium | |