Cod. E.A.N. 2216090000000 | average weight g 400ca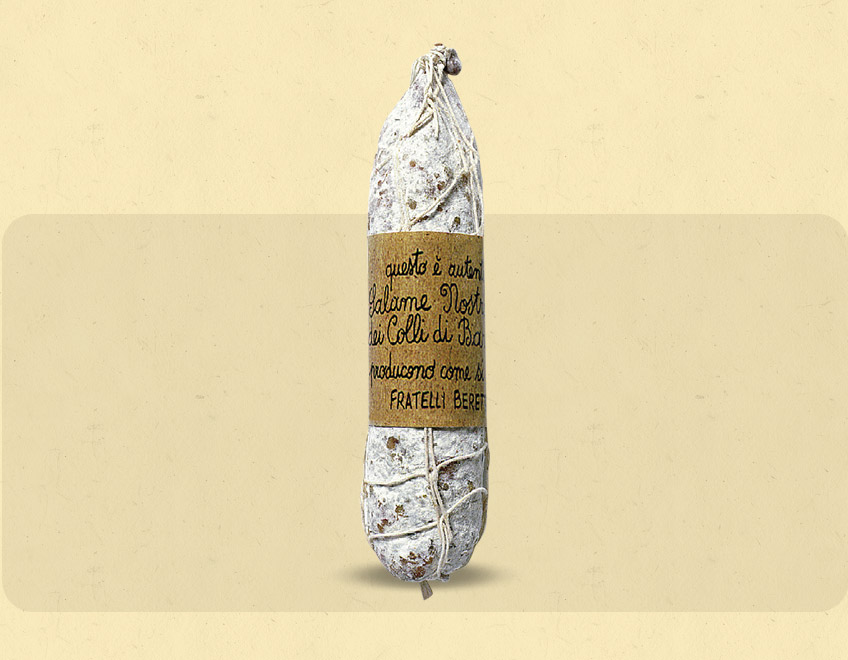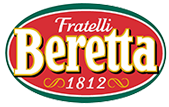 The tastiest of the cold cuts, the salami, has a centuries-old tradition.
Certainly the saying "to each its own salami" fits the largest product line perfectly.
Gluten-Free product

Natural casing tied with a rope. Of incomparable sweetness due to the expert balance of salt, black pepper and white pepper. Traditional salami of the Fratelli Beretta, which uses a recipe typical of the hills of the Brianza, where the family originates, after which this tasty small salami was named.
With a pleasantly artisanal appearance, to be cut slightly at an angle.
Nutritional values ​​per 100g of product
Energy
1541 kJ
371 KCal
Fat
29 g
of which saturated fat
9,7 g
Carbohydrates
<0,5 g
of which sugars
<0,5 g
Protein
27 g
Sodium
4,2 g