Cod. E.A.N. 2216370000000 | average weight kg 3,400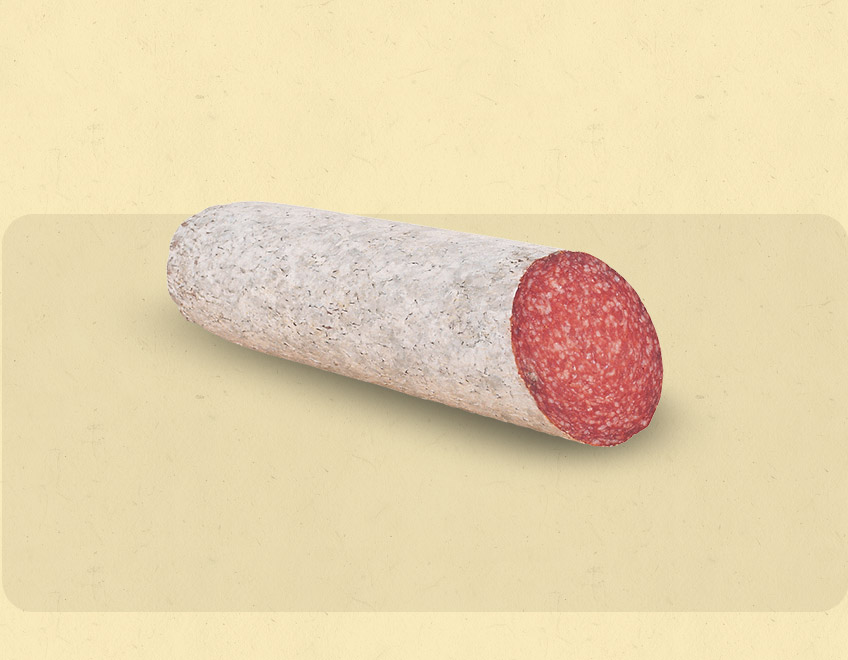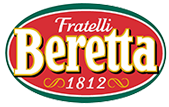 The tastiest of the cold cuts, the salami, has a centuries-old tradition. Certainly the saying "to each its own salami" fits our largest product line perfectly.
Gluten-Free product

Modern version of the Crespone from Lombardy, this delicacy arrives from the Beretta plant in the heart of the Brianza with a matchless sweetness, aged with spices such as salt, pepper and garlic.
Made from select ingredients, its outside look is white, brushed after the long curing process.
To be cut slightly at an angle for the traditional yield on the plate.
Nutritional values ​​per 100g of product
Energy
1581 kJ
381 KCal
Fat
31 g
of which saturated fat
11 g
Carbohydrates
<0,5 g
of which sugars
<0,5 g
Protein
25 g
Sodium
4,2 g