Cod. E.A.N. 2216240000000 | average weight kg 2,600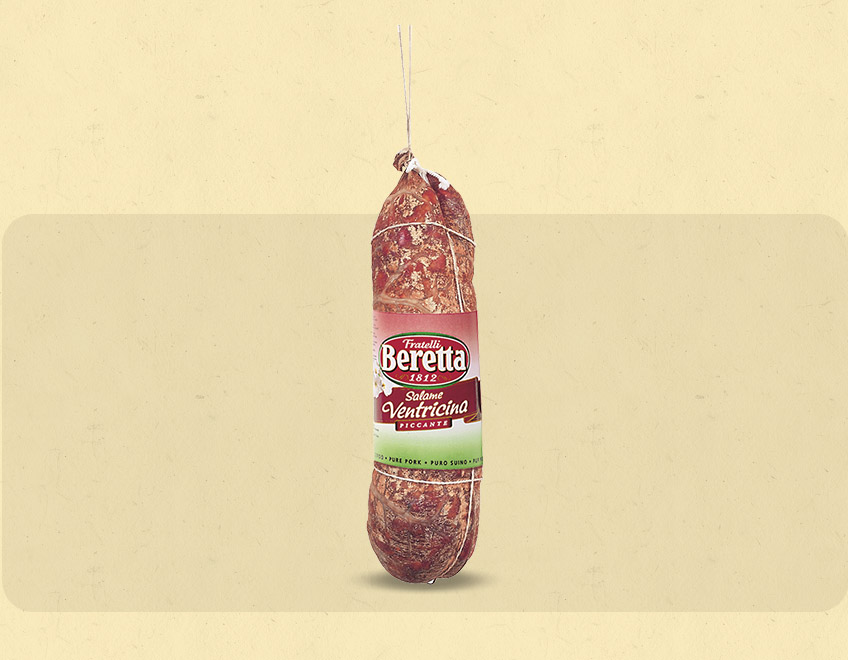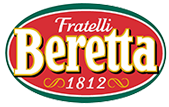 The tastiest of the cold cuts, the salami, has a centuries-old tradition. Certainly the saying "to each its own salami" fits our largest product line perfectly.
Gluten-Free product

From select pork meat aged with paprika and red pepper. From the Marches, but typical of the whole Central-Southern region, it is characterised by an intense and characteristic aroma, with a spicy and pleasantly structured after-taste.
Brushed on the outside. To be cut slightly at an angle, with thin slices.
Nutritional values ​​per 100g of product
Energy
1399 kJ
337 KCal
Fat
27 g
of which saturated fat
9,6 g
Carbohydrates
<0,5 g
of which sugars
<0,5 g
Protein
23 g
Sodium
4,2 g