Speck Alto Adige IGP Ret. Beretta 1/2 No rind
Cod. E.A.N. 2820270000000 | average weight kg 2,000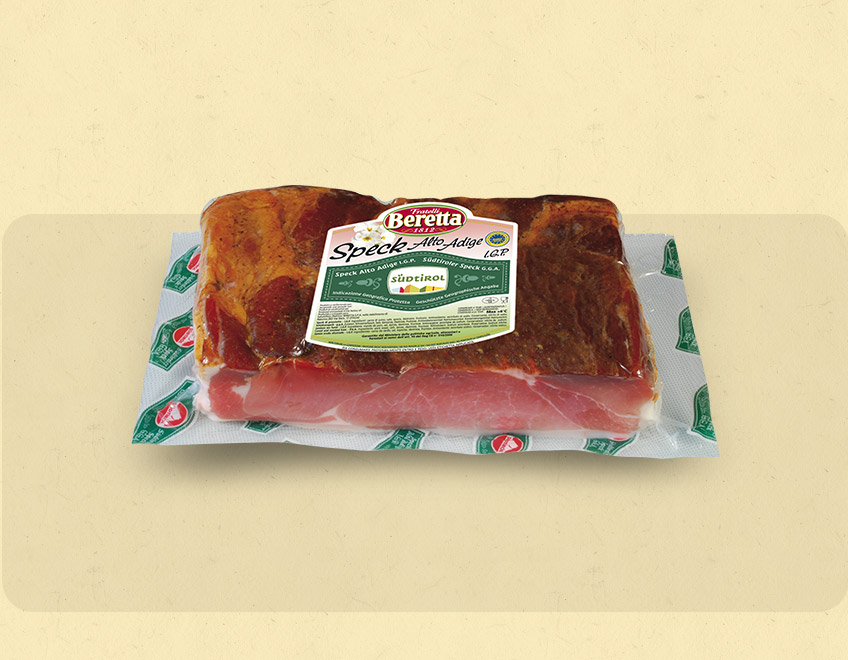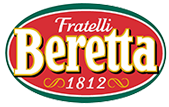 Beretta speck tells the story of original family recipes and devotion to the precept of South-Tyrolean tradition "a little salt, a little smoke and a lot of air", for the best interpretation of its unmistakable taste.
Protected Geographical Indication

Gluten-Free product

We use selected and tracked meats for the Beretta Speck Alto Adige IGP, only the smallest and tastiest hams. A unique salting recipe with over ten spices, such as pimento, nutmeg, laurel, mace and sea salt, the sweetest.
The slow smoking at low temperature, with essence of woods of beech and juniper berries, and the drying in the Alto Adige air contribute to make this recipe a true high point of the Beretta tradition. Aged for 20-22 weeks as per IGP regulations.
In the half version without rind: for maximum service value, the rind already removed, ready to slice.
Nutritional values ​​per 100g of product
Energy
1242 kJ
298 KCal
Fat
20 g
of which saturated fat
6,9 g
Carbohydrates
<0,5 g
of which sugars
<0,5 g
Protein
29 g
Sodium
4,5 g