Classic Bacon Without Rind
Cod. E.A.N. 2214490000000 | average weight kg 3,200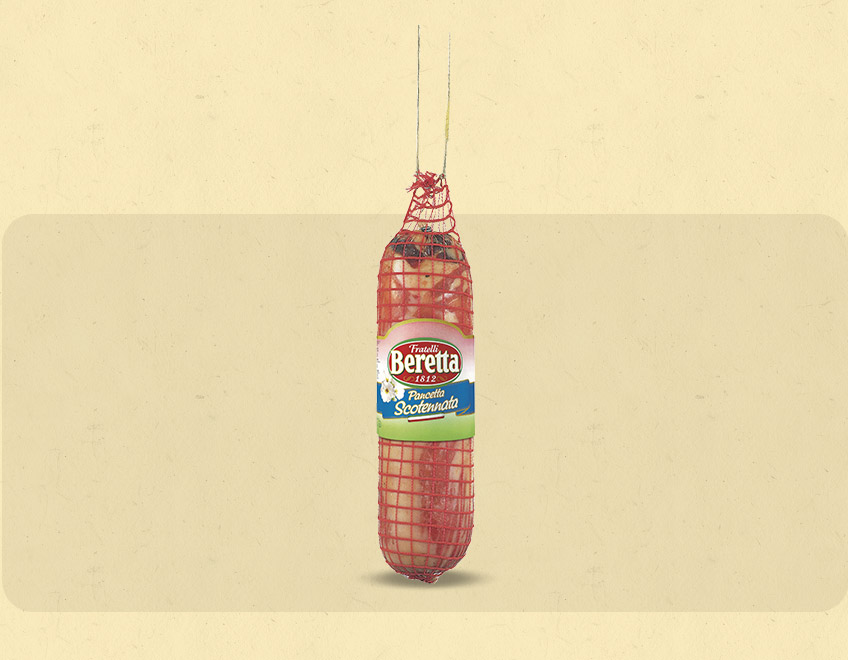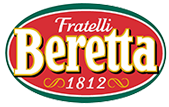 The tradition of the bacon has its roots in the whole of Italy, from North to South, and offers to the lovers of traditional cold cuts a true tasting experience. The types are very different among them.
Gluten-Free product

Only Italian ingredients from heavy pork, for this product in a version without rind. Salted by hand with salt, pepper grains and spices. Worked and aged in the Beretta plant on the hills of Piacenza, it is left to rest for at least two months in a cellar under controlled humidity levels. Packaged in netting.
With an inviting taste, sweetened by the fat that gives this product maximum softness.
Nutritional values ​​per 100g of product
| | |
| --- | --- |
| Energy | |
| Fat | |
| of which saturated fat | |
| Carbohydrates | |
| of which sugars | |
| Protein | |
| Sodium | |