Cod. E.A.N. 8007660412626 | average weight g 100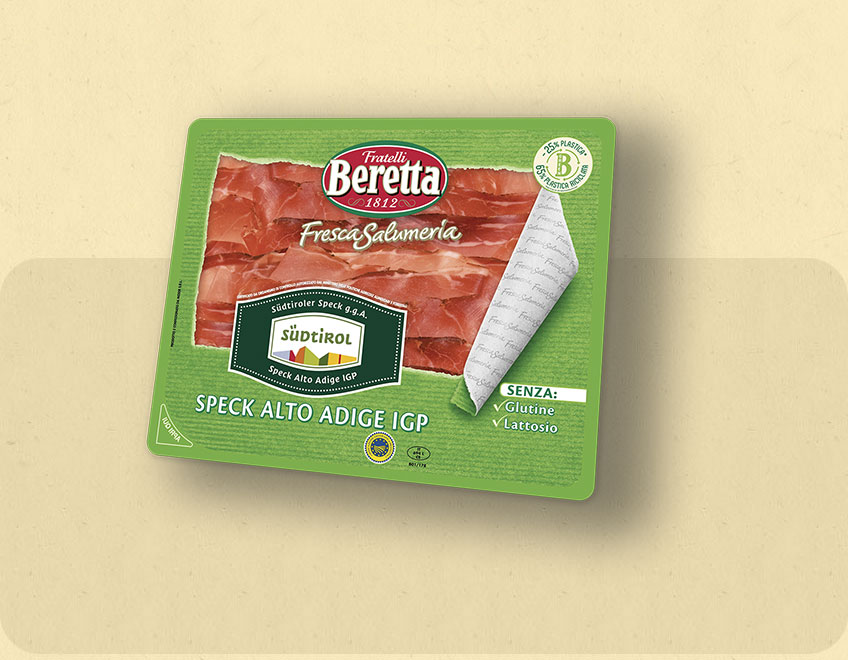 Fresh cold cuts with the convenience of the packaging.
Protected Geographical Indication

Gluten-Free product

Straight from the Beretta plants in Alto Adige, lean meats, expertly selected and sweetly smoked with beechwood essence and juniper berries. With a nice spice balance in the best tradition of Speck IGP.
Nutritional values ​​per 100g of product
Energy
1242 kJ
298 KCal
Fat
20 g
of which saturated fat
6,9 g
Carbohydrates
<0,5 g
of which sugars
<0,5 g
Protein
29 g
Sodium
4,5 g