Wuber Typical Brat 3 Pieces
Cod. E.A.N. 8001210105044 | average weight g 300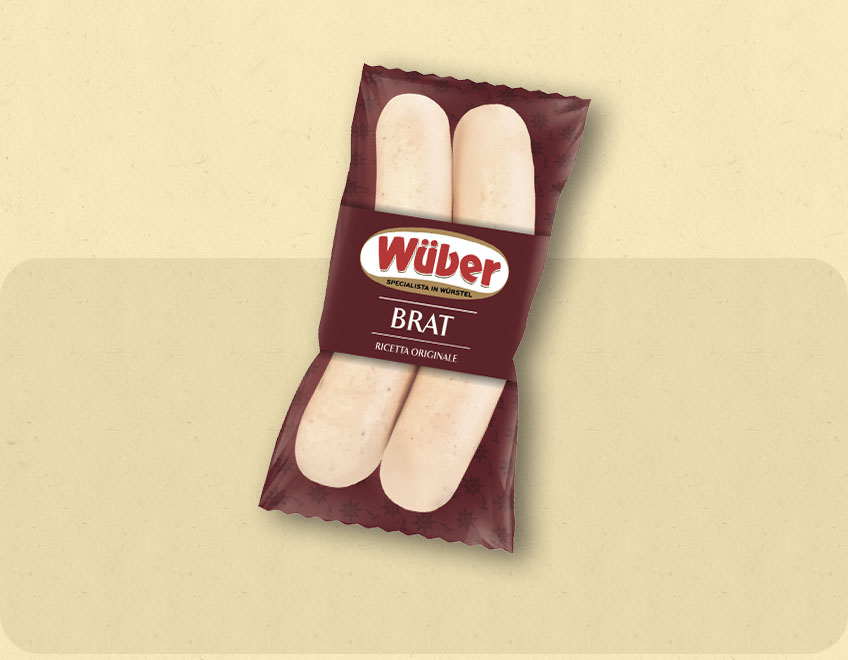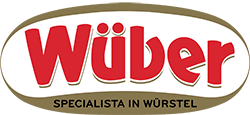 Beretta devotes to this category the widest range of products available on the market today. In 1976 it set up Wüber, the first plant entirely devoted to the production of frankfurters.
Gluten-Free product

Characterised by the sweetness of select pure pork meats. With a delicate taste, not smoked.
Excellent roasted with sauerkraut and mustard, or potatoes. Delicate taste.
Nutritional values ​​per 100g of product
Energy
1172 kJ
283 KCal
Fat
25 g
of which saturated fat
9,3 g
Carbohydrates
<0,5 g
of which sugars
<0,5 g
Protein
14 g
Sodium
2,0 g