Cod. E.A.N. 8007660495025 | average weight g 130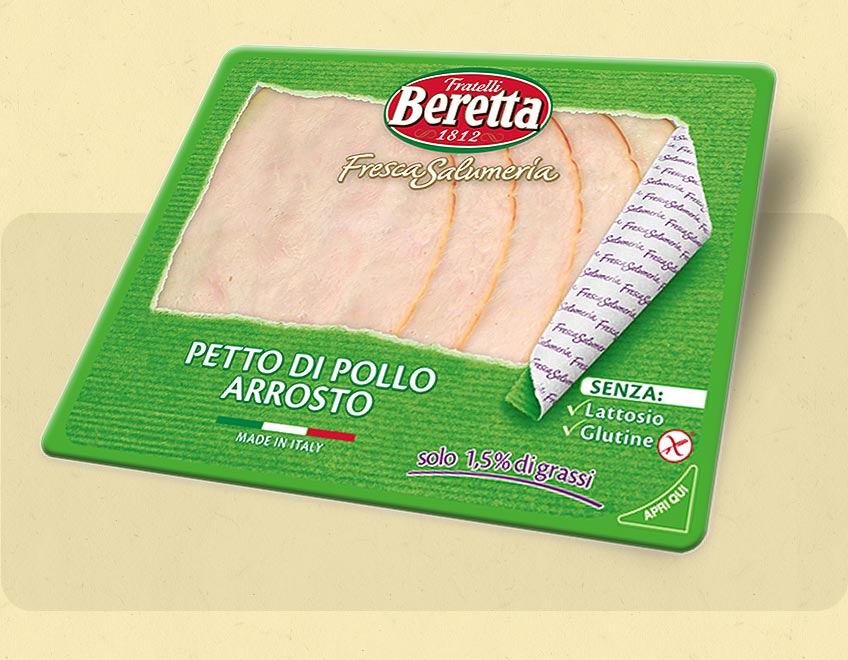 The perfect recipe with the right balance between lightness, taste and pleasure, with lean, delicate and tasty ingredients.
Gluten-Free product

From select ingredients, soft slices of chicken. By being cooked twice, steamed and roasted, the product can absorb all aromas, for a result of exceptional softness with a traditional taste.
For those who care for taste but do not want to give lightness up. A low-calorie cut, with only 1.5% fat content.
Nutritional values ​​per 100g of product
Energy
396 KJ
94 KCal
Fat
1,5 g
of which saturated fat
0,5 g
Carbohydrates
3,0 g
of which sugars
1,0 g
Protein
17 g
Sodium
2,1 g