Cod. E.A.N. 2216670000000 | average weight kg 1,900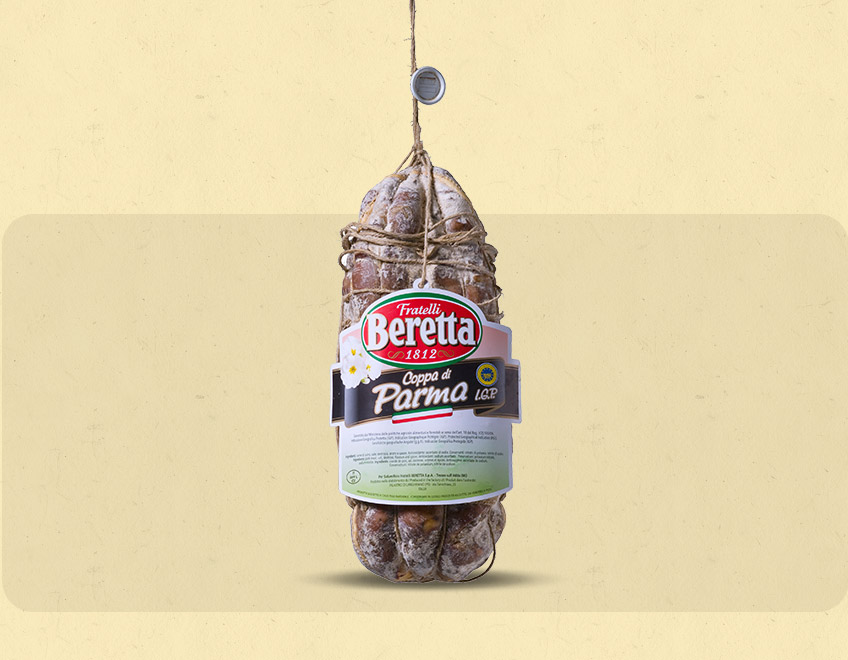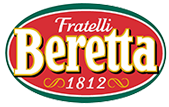 From two towns that are very important to this family, Parma and Piacenza, a true tasting experience for lovers of traditional cold cuts.
Protected Geographical Indication

Gluten-Free product

For the Coppa di Parma IGP, processed in the Beretta plants of Langhirano, we use select Italian pigs, at least nine months old. The muscle portion of the neck, adjoining the cervical vertebrae and some chest vertebrae, is processed fresh, flavoured by hand with salt and spices, such as mace, garlic, nutmeg and pepper according to the Beretta recipe and extruded in natural casing. Aged for at least two months in a moist environment, the slackened cords are evidence of slow drying. The slices are characterised by their ruby colour, interspersed with the pink-tinged white of the marbled bits, and by a sweet cellar aroma.
Nutritional values ​​per 100g of product
Energy
1339 kJ
322 KCal
Fat
24 g
of which saturated fat
9,6 g
Carbohydrates
<0,5 g
of which sugars
<0,5 g
Protein
26 g
Sodium
4 g