Coppa di Parma IGP Peeled Half Vacuum-Packed 0.8 Kg approx.
Cod. E.A.N. 2216780000000 | average weight kg 0,900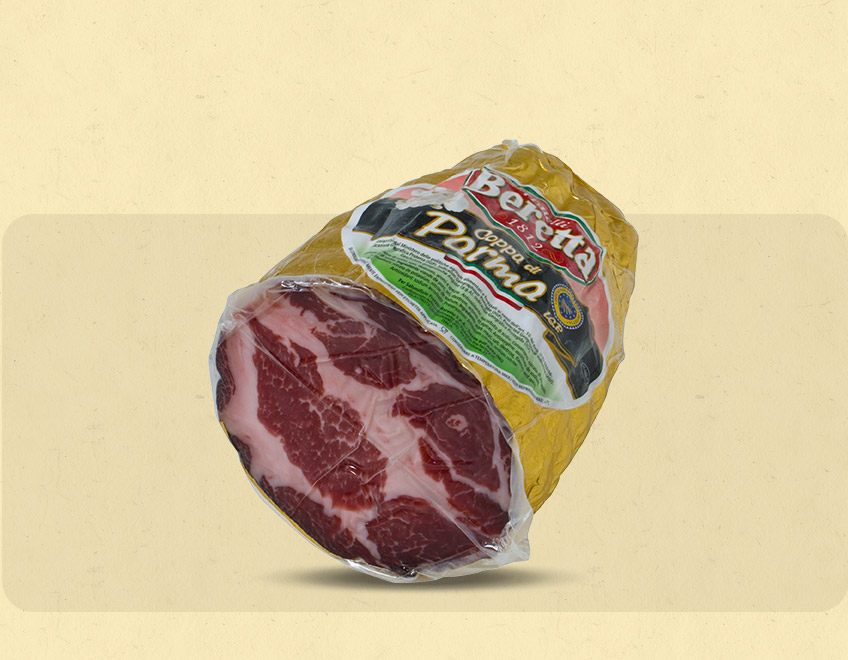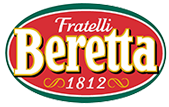 From two towns that are very important to this family, Parma and Piacenza, a true tasting experience for lovers of traditional cold cuts.
Protected Geographical Indication

Gluten-Free product

For the Coppa di Parma IGP, we use select Italian pork. The process is the same as for the full version, in a casing. Aged for at least two months in the Beretta plants of Langhirano in a moist environment, it is here proposed in a peeled vacuum-packed version for easier preservation and to minimize waste when slicing. Both the full and the half version are packaged in a luxury golden foil.
The ruby-coloured slices, interspersed with the pink-tinged white of the marbled bits, and the sweet unique taste characterise this product, a high point of the tradition.
Nutritional values ​​per 100g of product
Energy
1339 kJ
322 KCal
Fat
24 g
of which saturated fat
9,6 g
Carbohydrates
<0,5 g
of which sugars
<0,5 g
Protein
26 g
Sodium
4 g