Cod. E.A.N. 2215860000000 | average weight kg 4,500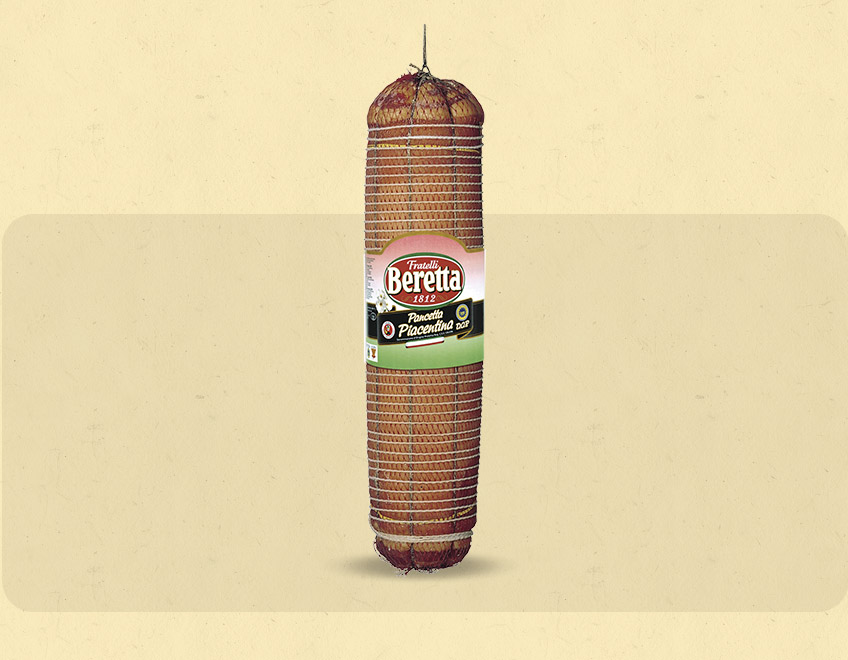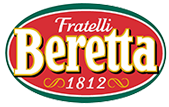 The tradition of the bacon has its roots in the whole of Italy, from North to South, and offers to the lovers of traditional cold cuts a true tasting experience. The types are very different among them.
Protected Designation of Origin
Gluten-Free product

From heavy Italian pork, from controlled breeds of Emilia Romagna and Lombardy, at least 160 Kg, with a minimum age of 9 months. The bacon obtained from trimming of the pork belly, is salted a "dry salt", then by hand, with salt, black and white pepper and cloves in respect of the strict DOP regulations. Extruded in natural casing, sawn by hand and tied with a rope, aged for at least three months. A single slice offers a variety of aromas and delicate, sweet flavours, alternating with a characteristic savouriness. The soft texture, due to the ingredients of the highest quality, produces slices of incomparable smoothness.
For the lovers of artisanal bacon.
Nutritional values ​​per 100g of product
| | |
| --- | --- |
| Energy | |
| Fat | |
| of which saturated fat | |
| Carbohydrates | |
| of which sugars | |
| Protein | |
| Sodium | |