Cod. Art. 603001 | average weight kg 10,000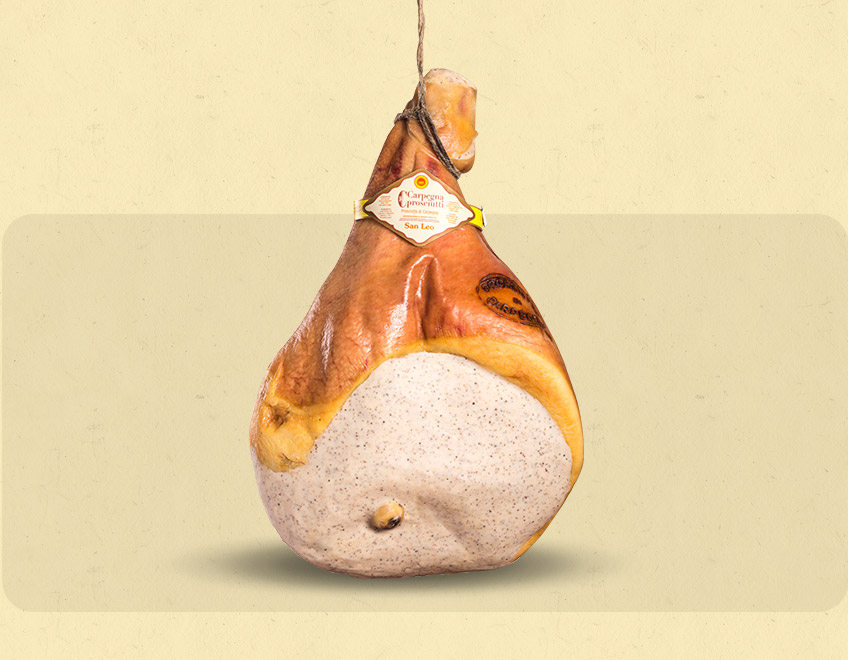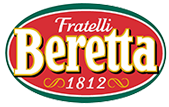 Eleven expert pork butchers devote themselves daily to the production of this rare speciality, with the passion that can only be felt when creating a unique product. Everyday, in the patient silence of the rites of work that becomes art. Gestures soft and invisible, but also proud and noble in their methodicalness.
Protected Designation of Origin
Gluten-Free product

Processed and aged among the hills of Montefeltro, where the brackish air of the Adriatico caresses the San Leo for 14 months. Lacquered with flour, suet, paprika and pepper. The result is a surprisingly soft slice, with a slightly amber colour and unmistakably aromatic notes.
Nutritional values ​​per 100g of product
Energy
670 kJ
159 KCal
Fat
5 g
of which saturated fat
1,7 g
Carbohydrates
<0,5 g
of which sugars
0 g
Protein
28 g
Sodium
5 g