Prosciutto Carpegna PDO "San Leo" W/out Bone Rustico 14 months
Cod. Art. 606701 | average weight kg 7,500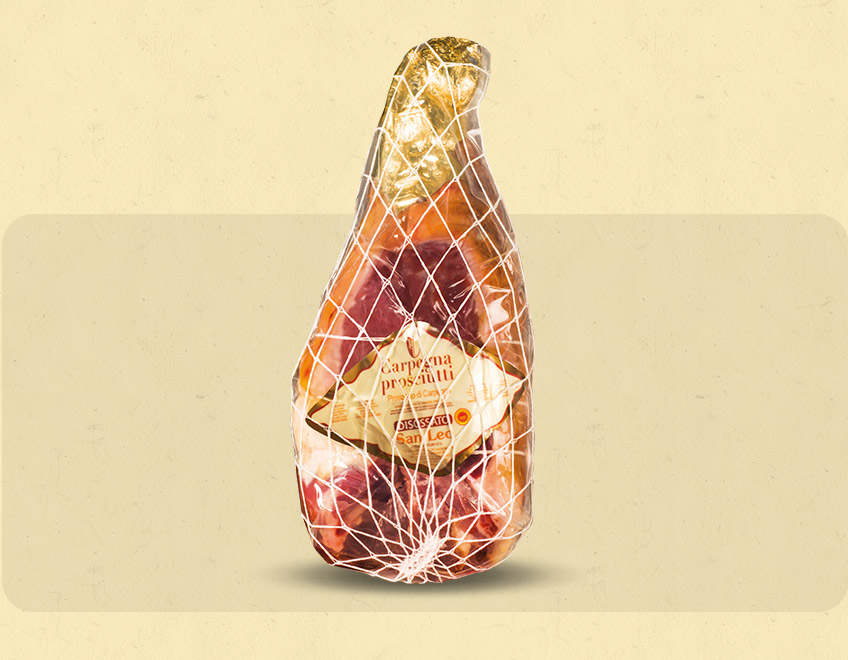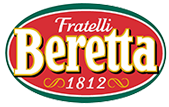 Eleven expert pork butchers devote themselves daily to the production of this rare speciality, with the passion that can only be felt when creating a unique product. Everyday, in the patient silence of the rites of work that becomes art. Gestures soft and invisible, but also proud and noble in their methodicalness.
Protected Designation of Origin
Gluten-Free product

San Leo ham in the more traditional de-boned format. Processed in Carpegna, in a single plant, by eleven expert pork butcher who, for a long time have been taking care of all artisanal production stages. A recipe that has remained unchanged over time, preserved by a few practitioners of the art of the Carpegna.
Nutritional values ​​per 100g of product
Energy
670 kJ
159 KCal
Fat
5 g
of which saturated fat
1,7 g
Carbohydrates
<0,5 g
of which sugars
0 g
Protein
28 g
Sodium
5 g