Cod. Art. 127401 | average weight kg 4,500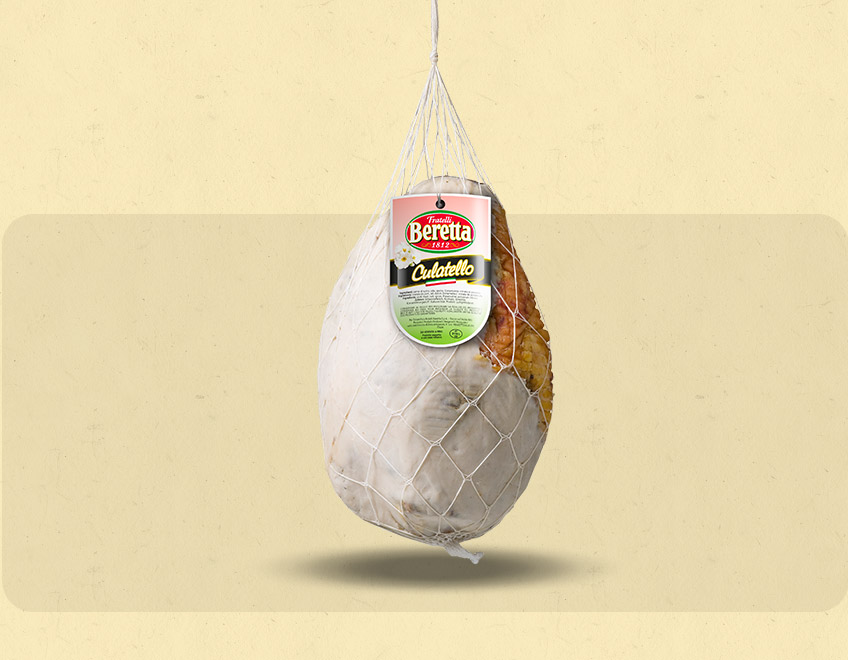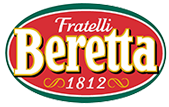 Pure pork meat and salt make this line one of the best Italian cold cuts. Select ingredients and a strict compliance with DOP regulations make the Beretta dry cured ham proposals a delicacy that must be tasted.
Gluten-Free product

The same ingredients of the culatello, from heavy pork of the Po Valley, aged with its rind up to 10 months, according to the natural alternating of the seasons.
The climate and the artisanal processing, the result of a tradition going back to the XIV century bring the product to a result of absolute excellence
Transparent, sweet carmine slices with an unmistakable aroma.
The Culatello with Rind differs from the Culatello of Zibello for its greater sweetness and subtlety.
Nutritional values ​​per 100g of product
Energy
989 kJ
237 KCal
Fat
15 g
of which saturated fat
5 g
Carbohydrates
<0,5 g
of which sugars
0 g
Protein
25 g
Sodium
4,5 g