Cod. Art. 126901 | average weight kg 3,500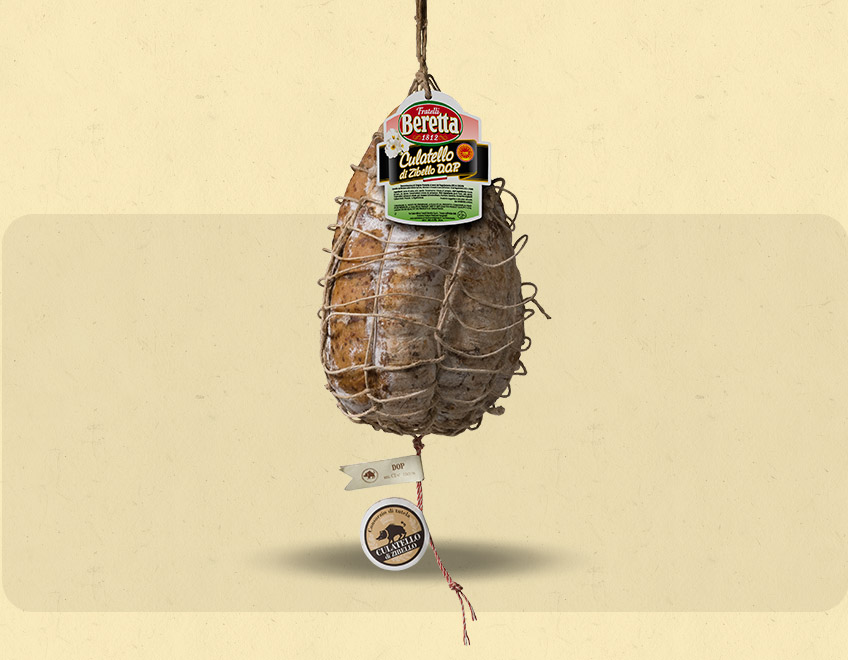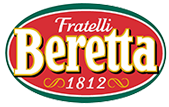 Pure pork meat and salt make this line one of the best Italian cold cuts. Select ingredients and a strict compliance with DOP regulations make the Beretta dry cured ham proposals a delicacy that must be tasted.
Protected Designation of Origin
Gluten-Free product

Not without reason it is called the King of Salami, for Culatello di Zibello uses only the noblest parts of heavy pork of the Po Valley, only from Emilia Romagna and Lombardy. Processed entirely by hand, as it is done with the most precious jewellery, it is cleaned and trimmed on the outside until the classic pear shape is obtained, which is then extruded in natural casing.
Aged for at least 10 months in the Beretta cellars in Zibello, laying on the water and wrapped in the fog.
With an intense aroma and a structured taste, it brings back the tradition of the experts that have kept intact the artisanal expertise. With a unique taste, full of cellar aroma.
Nutritional values ​​per 100g of product
Energy
989 kJ
237 KCal
Fat
15 g
of which saturated fat
5 g
Carbohydrates
<0,5 g
of which sugars
0 g
Protein
25 g
Sodium
4,5 g