Salame Felino Classic IGP
Cod. E.A.N. 2215330000000 | average weight kg 1,100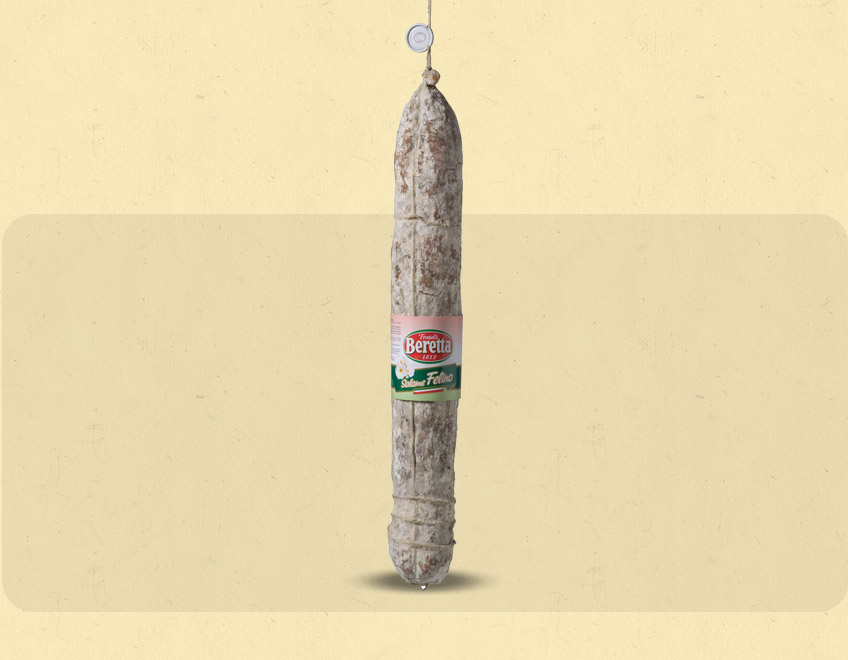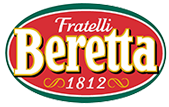 The tastiest of the cold cuts, the salami, has a centuries-old tradition. Certainly the saying "to each its own salami" fits our largest product line perfectly.
Protected Geographical Indication

Gluten-Free product

From heavy or medium - heavy Italian pork, in natural casing, flavoured with pepper grains, ground pepper, garlic and white wine according to regulations. The Felino IGP Beretta is processed and aged in the plants of Langhirano.
A classic product with a sweet and delicate taste and hard-to-resist ruby red slices, it has an artisanal look due to the natural casing and to the fact that it is tied by hand with a rope.
To be cut slightly at an angle on the longer side, the width of a pepper grain, as in the best tradition.
Nutritional values ​​per 100g of product
Energy
1524 kJ
367 KCal
Fat
29 g
of which saturated fat
9,9 g
Carbohydrates
<0,5 g
of which sugars
<0,5 g
Protein
26 g
Sodium
4 g